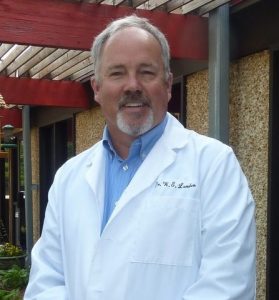 Wallace E. Lunden, DDS
Dr. Lunden has a Bachelor of Science degree from Gustavus Adolphus, a Doctor of Dental Surgery degree from the University of Minnesota, and certification in both Invisalign and clear correction orthodontics. He is an active member of the Academy for the Study of Dental Occlusion, the American Dental Society, the Minnesota Academy of Restorative Dentistry and the Minnesota Dental Society.
Dr. Lunden was selected by Channel 11 as one of the Top Five Practices treating children in the twin cities. He lives in Minnetonka with his wife, Jeanne. They have four children and five grandchildren.
---
Meet Our Team
Dr. Wallace Lunden is honored to work with an experienced, friendly team that provides our patients with personalized and compassionate service. We invite you to read the following biographies and learn more about the individuals who assist our dentist in Minneapolis, Minnesota. When you visit Cedar Point Dentistry, you will already know us by face and name.
Front Office Staff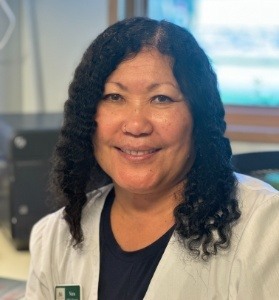 Vera, Office Manager
Vera has been in the dental field for 39 years. Back in Wisconsin, she started out as a dental assistant. She enjoys working in the delta field because she gets a change to meet and get to know each patient that walks through our door. All of the Cedar Point Dentistry patients become family to her. When she is not in the office she loves to spend time with her granddaughter, Adrianna.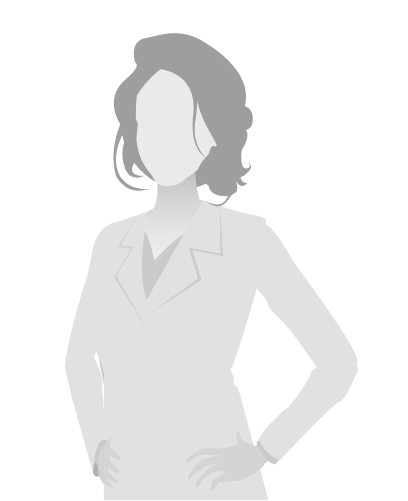 Judi, Office Manager
Judi has her BBA and has worked in the dental field, including orthodontics and oral surgery for over 20 years. Judi takes great pride in making sure our office runs smoothly and efficiently, with patient care being of the utmost importance. She feels privileged to be able to get to know our patients and helping them with their financial and insurance goals to help meet their treatment goals. Judi also enjoys traveling with her husband, spending time with family and friends along with her grand dogs, Enzo and Bobo.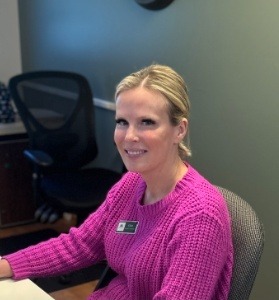 Gina, Patient Coordinator
Gina has been in the dental field for 4 years and has a Bachelor's degree in Sociology: Law, Crime, Deviance from the University of Minnesota. When she is not greeting patients, she loves to spend time with family and friends and has two cats named Lily and Angel. Gina enjoys meeting new patients and making sure they have a nice experience in our office.
Licensed Dental Assistants
Ashley, Dental Assistant
Ashley has been in the dental field for 3 years and started out as a front desk receptionist at a pediatric dental office. She enjoyed her work so much that she decided to go to school for Dental Assisting. She enjoys being an assistant because she loves seeing the patients and meeting new people. Our Cedar Point Dentistry patients are like a big family! When she is away from the office, she enjoys spending time with her 9 year old daughter and 6 year old Maine Coon Cat, named Princess Poppy!
Hygiene Team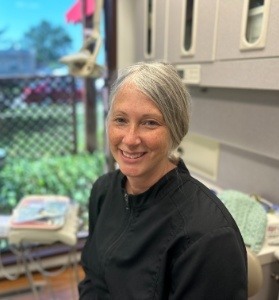 Carrie, Dental Hygienist
Carrie has been in the dental field for 23 years. She loves helping all of her patients have a beautiful smile. She also enjoys biking, camping and gardening in her free time.