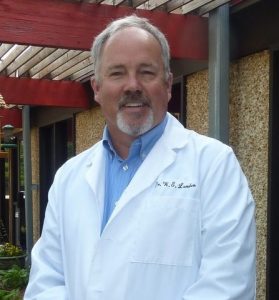 Wallace E. Lunden, DDS
Dr. Lunden has a Bachelor of Science degree from Gustavus Adolphus, a Doctor of Dental Surgery degree from the University of Minnesota, and certification in both Invisalign and clear correction orthodontics. He is an active member of the Academy for the Study of Dental Occlusion, the American Dental Society, the Minnesota Academy of Restorative Dentistry and the Minnesota Dental Society.
Dr. Lunden was selected by Channel 11 as one of the Top Five Practices treating children in the twin cities. He lives in Minnetonka with his wife, Jeanne. They have four children and five grandchildren.
---
Our Team
Dr. Wallace Lunden is honored to work with an experienced, friendly team that provides our patients with personalized and compassionate service. We invite you to read the following biographies and learn more about the individuals who assist our dentist in Richfield, Minnesota. When you visit Cedar Point Dentistry, you will already know us by face and name.
Teri, Office Manager
Teri has her BBA in management and has worked as an office manager for 15 years. Teri takes great pride in making sure our office runs smoothly and efficiently, with patient care being of the utmost importance. She enjoys her Cedar Point Dentistry family and the kindness they all show for our patients and each other. When not at the office working to meet your treatment goals, you will find Teri enjoying time with her family.
Randa, Dental Assistant
Randa is a registered and certified dental assistant. She really enjoys building relationships with each patient and strives to make their experience in our office as pleasant as possible. She enjoys building relationships with patients and seeing the results of beautiful dentistry. Randa's favorite part of dentistry is that it is always changing with the advances of technology and new information. This makes dentistry exciting for her—she loves that Dr. Wallace Lunden is always on the leading edge of the newest and greatest in dentistry. In her spare time, Randa enjoys spending time with her husband and children, cooking, and watching movies.
Linda, Dental Assistant
Linda is a dental assistant who has worked with Dr. Wallace Lunden for over thirty years. What she enjoys most about dentistry is helping patients relax and overcome any dental fears, treating them just like family. Linda is proud to be part of such an amazing dental team who provides quality care and keeps with the highest technology. In her free time, she enjoys visiting local restaurants with friends and spending time with her family.
Hodan, Dental Hygenist
Hodan is an RDH and received her BS in dental hygiene from the University of Minnesota. She loves to educate patients on all aspects of oral health and dedicates herself to provide the best care possible. Hodan enjoys working closely with other wonderful staff and patients to achieve improved oral health through outstanding dentistry. This is why Hodan finds dental hygiene to be a rewarding career. She has a gentle touch and works hard to educate patients about their oral health. Away from the office, Hodan enjoys reading and spending time with her family.