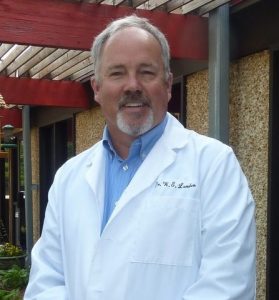 Wallace E. Lunden, DDS
Dr. Lunden has a Bachelor of Science degree from Gustavus Adolphus, a Doctor of Dental Surgery degree from the University of Minnesota, and certification in both Invisalign and clear correction orthodontics. He is an active member of the Academy for the Study of Dental Occlusion, the American Dental Society, the Minnesota Academy of Restorative Dentistry and the Minnesota Dental Society.
Dr. Lunden was selected by Channel 11 as one of the Top Five Practices treating children in the twin cities. He lives in Minnetonka with his wife, Jeanne. They have four children and five grandchildren.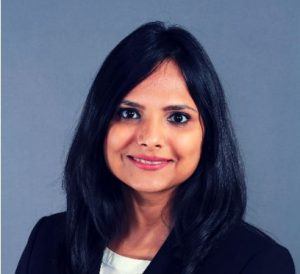 Dr. Megha Agrawal
Dr. Megha Agrawal truly enjoys helping patients with dental pain and anxiety, alleviating their tooth pain and bringing a positive change to their lives. She has advanced training in aesthetic dentistry and is very passionate about enhancing people's smiles and facial aesthetics, and increasing their self confidence. She loves learning about the latest techniques and materials and providing top notch care to the patients. More than anything, her favorite part of dentistry is getting to know her patients and helping them achieve optimal oral health with a personal approach.
Dr. Agrawal graduated from the University of Minnesota in May 2018. Prior to moving to U.S., Dr. Agrawal practiced dentistry in India for 4 years. She is a member of the American Dental Association®, the Minnesota Dental Association®, the Indian Dental Association and the American Academy of Facial Esthetics. She has advanced training in cosmetic dentistry and the use of BOTOX® and dermal fillers. She has a wide variety of experience in cosmetic, restorative and pediatric dentistry. She gives back to the community by volunteering at Hope Dental Clinic and participating in events like Give Kids a Smile®.
In her free time, Dr. Agrawal likes spending time with her family, hiking, traveling, cooking new dishes and, sometimes, binge-watching TV shows.
---
Meet Our Team
Dr. Wallace Lunden is honored to work with an experienced, friendly team that provides our patients with personalized and compassionate service. We invite you to read the following biographies and learn more about the individuals who assist our dentist in Minneapolis, Minnesota. When you visit Cedar Point Dentistry, you will already know us by face and name.
Front Office Staff
Vera, Office Manager
Vera is our Office Manager. With over 29 years of experience in the dental field, she has both front office experience and dental and orthodontic assisting experience. Vera's goal is to make sure our offices run smoothly for both our staff and our patients in all areas, but especially accounts receivable and insurance. Vera works hard to connect with each of our patients and build a strong relationship with them. She loves spending time with her granddaughter, Adrianna, as well as traveling and camping.
Judi, Office Manager
Judi has her BBA and has worked in the dental field, including orthodontics and oral surgery for over 20 years. Judi takes great pride in making sure our office runs smoothly and efficiently, with patient care being of the utmost importance. She feels privileged to be able to get to know our patients and helping them with their financial and insurance goals to help meet their treatment goals. Judi also enjoys traveling with her husband, spending time with family and friends along with her grand dogs, Enzo and Bobo.
Daniela, Patient Coordinator
Daniela is our Patient Coordinator. She enjoys helping patients with both scheduling and developing their treatment plans. In addition to accounts receivable and insurance, she also is part of our patient care team, assisting our Doctors and helping with lab work. When not at the office, Daniela and her husband are enjoying remodeling their new home together.
Gina, Front Desk Coordinator
Gina, our Front Desk Coordinator, is one of the friendly faces at the front of our office. After growing up in Cottage Grove, she went on to graduate from the University of Minnesota in 2005. She loves to spend time with her family, friends and cat, Kally.
Licensed Dental Assistants
Noel, Dental Assistant
Noel has been a licensed dental assistant for 10 years. She is originally from LaCrosse, Wisconsin, and is married and a mother to six children. Noel's an expert at assisting our doctors and keeping our patients comfortable. Outside of work, she enjoys house renovating.
Linda, Dental Assistant
Linda is a dental assistant who has worked with Dr. Wallace Lunden for over thirty years. What she enjoys most about dentistry is helping patients relax and overcome any dental fears, treating them just like family. Linda is proud to be part of such an amazing dental team who provides quality care and keeps with the highest technology. In her free time, she enjoys visiting local restaurants with friends and spending time with her family.
Hygiene Team
Lori, Dental Hygenienist
Lori is originally from Iowa and graduated from the University of Iowa in 1989. She is a mother to two grown daughters and loves gardening, cooking and exercise. Lori prides herself in building relationships with her patients and enjoys providing them with excellent hygiene care.